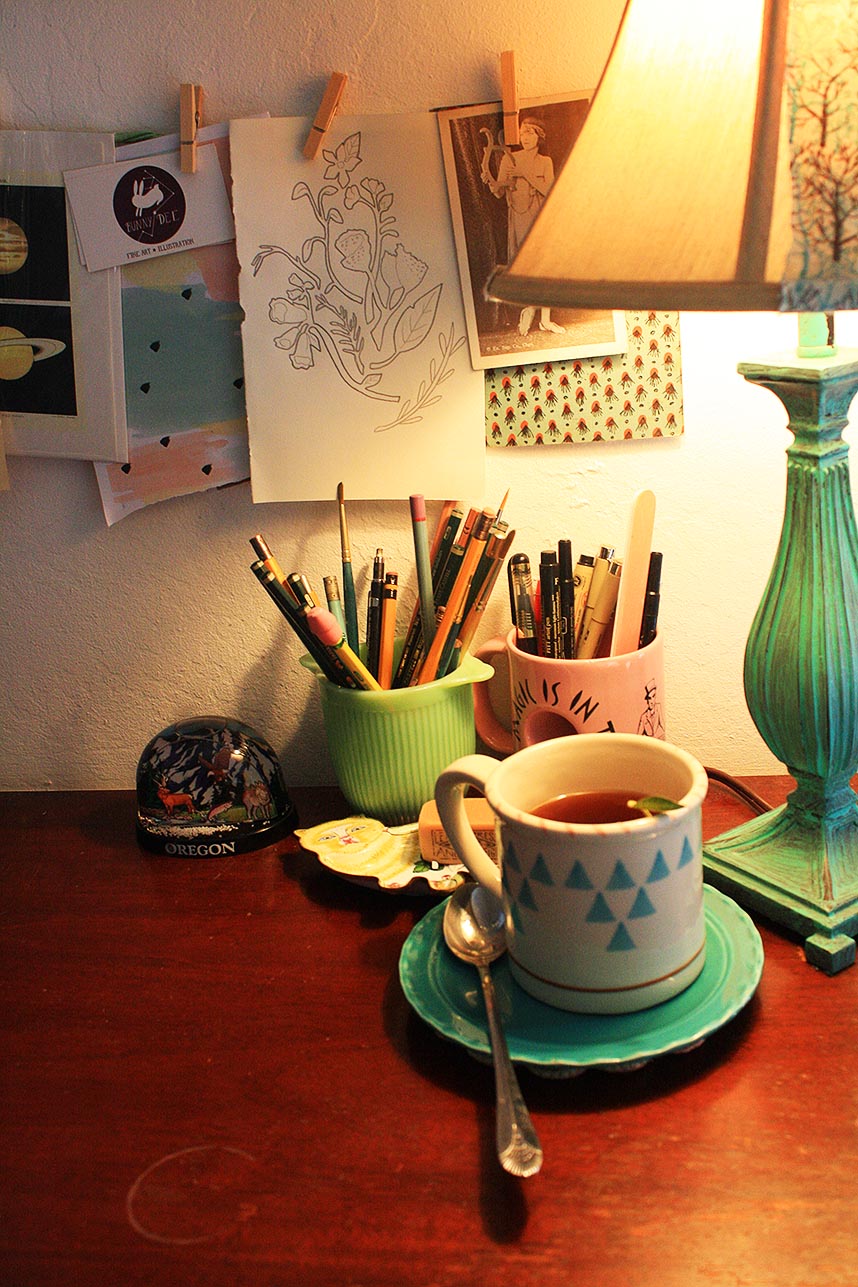 Like my art I like things to be a bit cozy and eclectic around me.  I've done a pretty big purge lately as far as items go which was difficult to say the least.  Like a rabbit I want to retreat to somewhere familiar, a place where I basically could spend an entire day without feeling caged.  I wanted to share a bit of my room, its weird little pieces and how it came to be this strange den of art and much sleeping.  Not going to lie, I've spent a ton of time on pinterest checking out photos under the keywords cozy bedrooms.  Helps to have some inspiration, not to mention give you a guide to limiting yourself.  If I didn't have rules for myself I think I would live in a room entirely filled with just clothes.  It would be anarchy.  Its best to keep the anarchy out of the bedroom.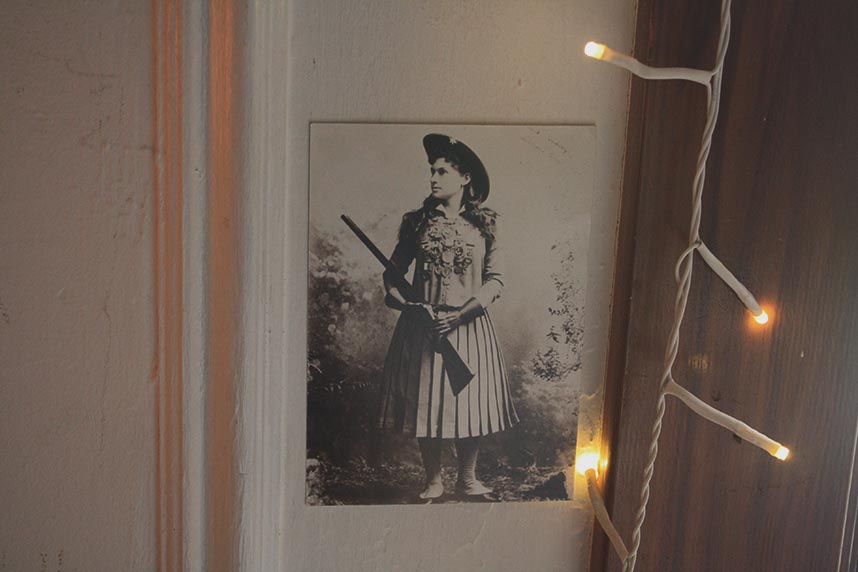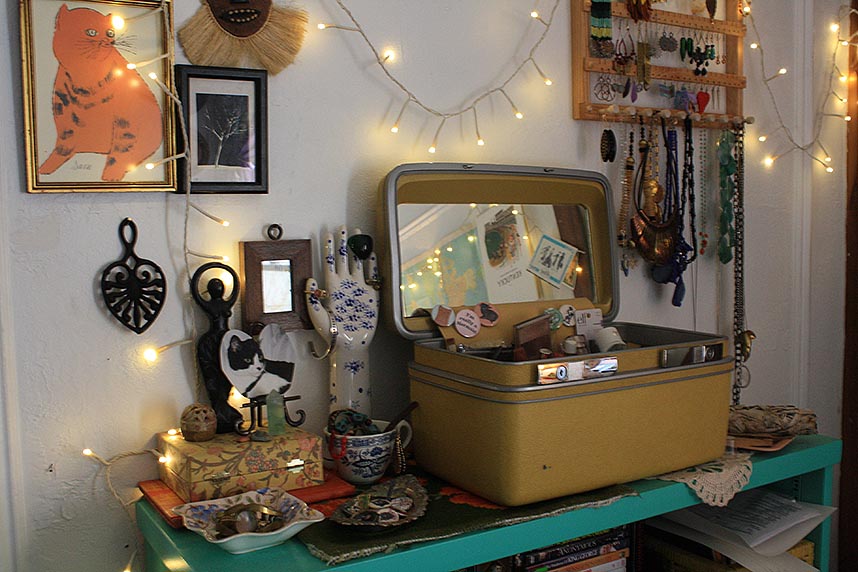 Little trinkets.  I find almost all of what I have on etsy or at various thrift stores.  I enjoy going into peoples homes where you have to scrutinize items.  Places where a object owned has a story.  The oregon snow globe is my first ever snow globe from my trip to portland, that and the voodoo doughnut mug.  Had to get that its just too strange not to.  Annie Oakley holds a special place on my wall and my life since I'm born on her birthday.  Buttons galore, the mustard colored travel box holds my makeup items so they can be hidden when desired and don't take up all the room in the world.  It may not look like it but I'm much less of a pack rat than I use to be…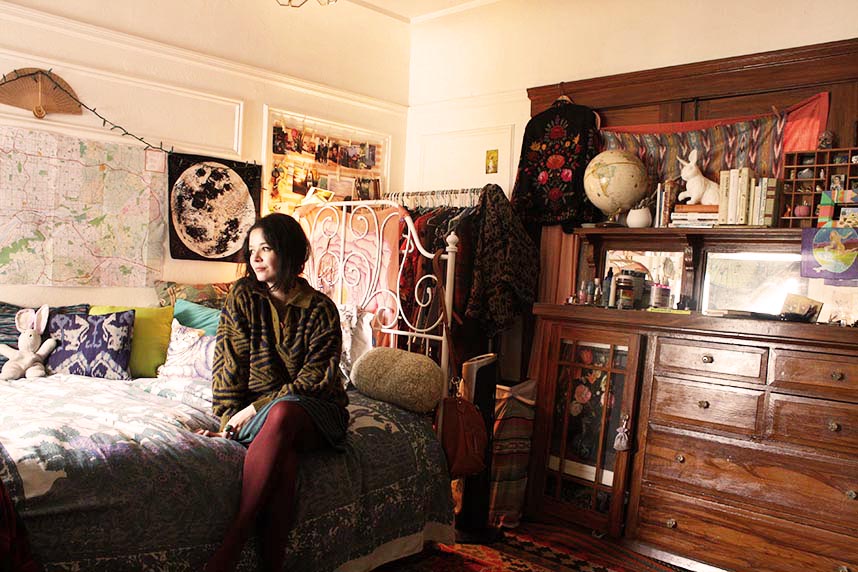 I'm realizing a few things with trying to keep up a blog..first its hard to take photos of yourself when you are not just using an iphone.  Second its hard to streamline ones content.  I actually prefer blogs that touch on a variety of different subjects.  I have a pretty random mind which is hard to reign in most days.  So anyway here is me in my crazy patterned covered room, hopefully it doesn't hurt your eyes too much.